Introducing the Issue
Advertising is a legitimate and important means for large numbers of businesses to acquire and maintain customers. The inherent aim of any ad is to provoke reactions in people. As such, they shape and influence society and culture, and they impact people's lives. The digital age presents new challenges to the promotion of responsible advertising. Companies are finding it easier to collect data that allows them to cater ads to intended audiences. As ads more effectively play into the emotions of consumers, the need for ethicality in the advertising industry rises.
Contribute to the Development of the Responsible Advertising Benchmark
Exploring the Issue
A number of exciting organisations have been founded in recent years to seek to increase the positive impacts of advertising on people and planet, and decrease the various negative impacts it can have.
Purpose Disruptors is a network of advertising insiders working together to reshape the ad industry to tackle climate change. It aims to "create a visible, large scale movement within the industry, working together to make the necessary transition to meaningfully tackle climate change". They collaborate closely with industry bodies, major networks and brands to affect change. They also create events and co-ordinates industry projects including Good Life 2030, #ChangeTheBrief Alliance, The Great Reset and Create & Strike.
In the UK, a voluntary coalition called the Conscious Advertising Network has formed to inform businesses of their various responsibilities when advertising and to educate them on best practices in regards to hate speech, fake news, children's wellbeing, ad fraud, diversity, informed consent and climate change.
Definitions
The following summarises key focus areas of CAN's works:
Anti-Ad Fraud – "The digital advertising ecosystem should be accountable for minimising ad-fraud across trading relationships". Digital ad fraud generally refers to a situation in which an advertisement fails to reach its intended audience or location due to interference from bots, fake websites and other cyber criminal activities. This can contribute to the spread of misinformation, online hate speech, less effective advertising and have negative images on a brand's reputation.
Diversity – "Ad agencies should ensure that content is as diverse as the society it serves, from research to strategy to media placement". All businesses will be advertising to diverse audiences so it is necessary for businesses to consider what content is included in an advertisement, where they advertise, and how those advertisements are presented to ensure that no one is left out or offended. It is equally as important to have a diverse advertising department within a business to ensure that a variety of perspectives and backgrounds are incorporated into advertising practices.
Informed Consent – "People should be seen as active participants in, and controllers of, their own online experience". Consumers should be aware of everything they may be consenting to when sharing their data with a business. It is the responsibility of a business to provide any necessary information about data collection processes in order to properly educate their consumers.
Hate Speech – "Advertisers should take action to make hate unprofitable by eradicating it from their media spend and supporting media that plays a positive role". In many cases, irresponsible advertising practices can inadvertently spread hate speech and extremist content which can ostracise customers. By avoiding advertising on media sites that spread extremist views and advocating for media platforms in which they advertise to better monitor hate speech, businesses can play a role in protecting their consumers.
Children's Wellbeing – "Advertising to children should be age appropriate, promote positive messaging and avoid glamorising negative behaviour". Businesses must act responsibly when advertising towards children or on websites targeted at children, especially in regards to the types of data that the business may be collecting. By avoiding the collection of personal and behavioural data, businesses can contribute to protecting child privacy.
Misinformation – "Advertisers must take the responsibility to ensure they don't fund misinformation, click-bait and any intentionally misleading content". Businesses should choose to advertise on credible and reputable sites while also working with advertising agencies that have proven to choose accuracy and fairness over the profit that may come from spreading inaccurate information.
Sustainability – "The content advertisers create, and the processes by which they are created, should be sustainable and responsibly considered, avoiding creating or funding climate crisis misinformation". Many consumers today care deeply about the environmental impact of products and services they purchase which has resulted in an increase of companies making false claims in their advertisements to appear more climate-friendly. Businesses should work to ensure that all claims regarding a product's sustainability and environmental impact are truthful while also considering the impact that advertisements themselves can have.
Links & Further Resources
ARTICLES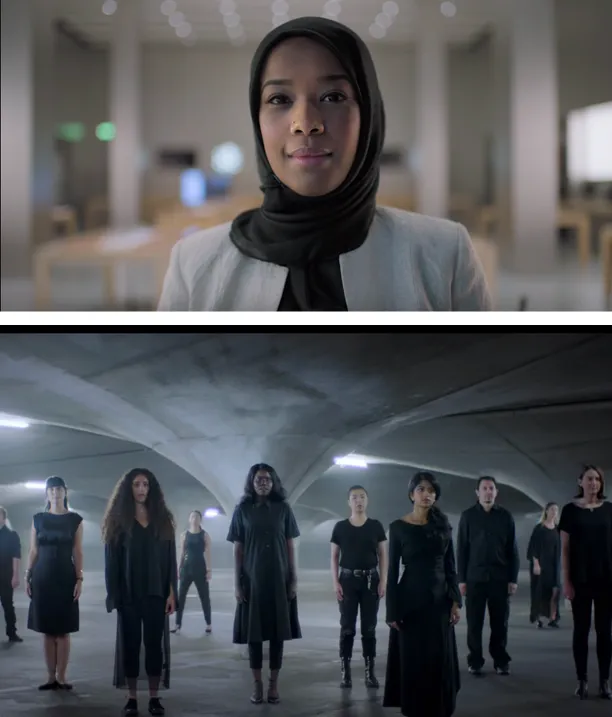 3 Colours Rule
This article explains why diversity in advertising and marketing can be beneficial and what it really means for businesses.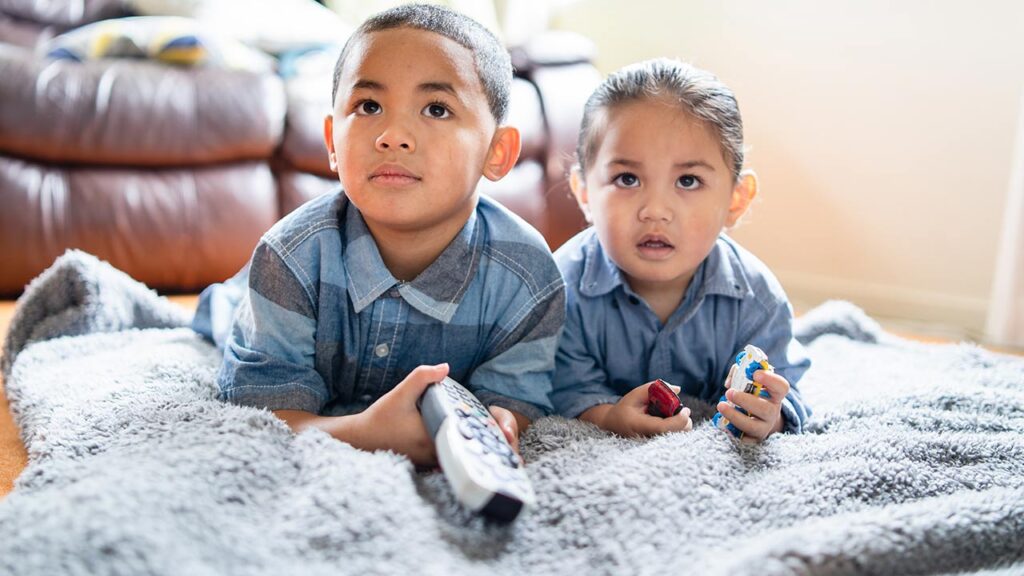 Raising Children
This article focuses on the influence advertisements have on children and how you can limit the negative influence on advertising.
DataDome
This article goes into detail about the different types of Ad Fraud and which businesses are typically at risk.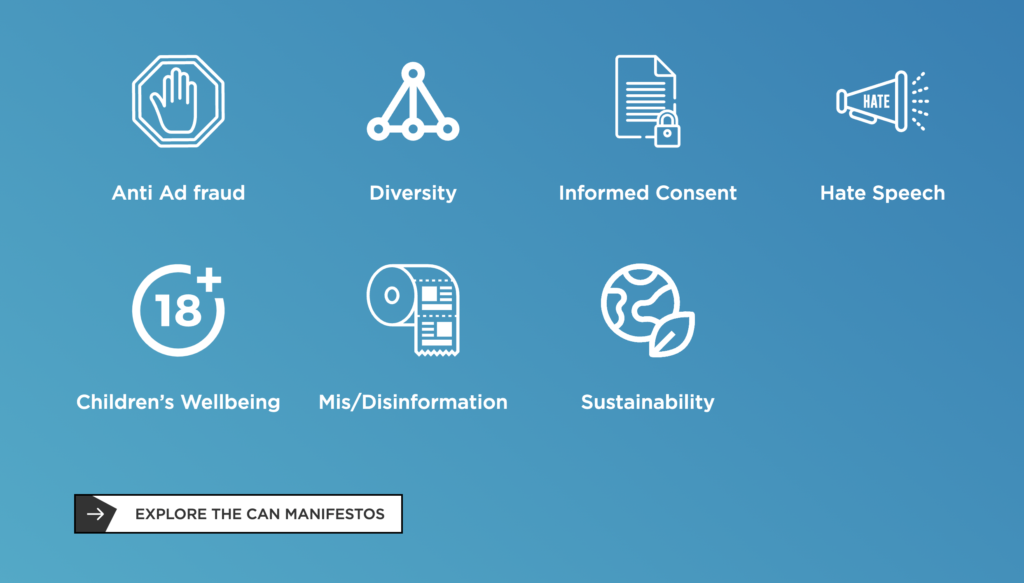 Conscious Ad Network
This resource provides you with all of CAN's research and information regarding their manifestos for creating more responsible advertising practices. They are constantly adding to each issue so use this link to stay up to date on the most pressing issues in responsible advertising.
House of Commons Library
Advertising and promotions are part of daily marketing strategies. With the ongoing debate about the effects of advertising to children, it is important for businesses to know what responsibilities they have to protect children from harmful advertising.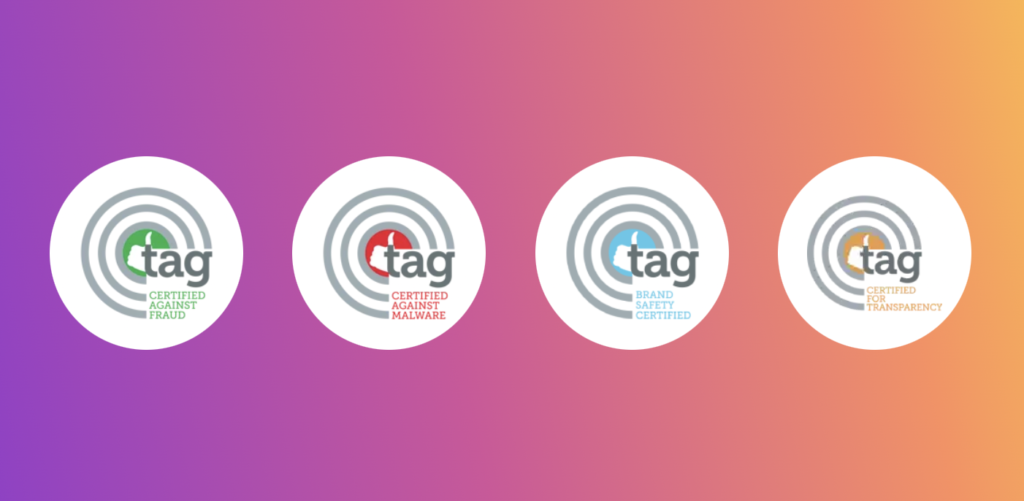 TAG
Certifications allow companies to better combat fraudulent and criminal activity in digital advertising. These certifications will help promote awareness of dealing with Ad-Fraud within your business.
PODCASTS
The Wall Street Journal
Knowing where an organisation advertises is often just as important as what it is they are advertising. Following Elon Musk's takeover of the popular social media app, Twitter, many advertisers have paused or pulled out of advertising on the app until they see how Musk handles concerns surrounding content mediation, hate speech and misinformation. This podcast by The Wall Street Journal discusses the Twitter controversy and how businesses can ensure their advertising policies are aligned with company beliefs.